Book a world luxury cruise with Friendly Cruises.  Do you love to travel in luxury and cruise around the world?  Are you in search of a new story including global discovery and circumnavigation?  If so, booking a world cruise begins here.
Surround yourself in the finest luxury and service in the industry by connecting with an Industry Cruise Leader and Elite Cruise Counsellor Scholar ECCS like www.FriendlyCruises.com who will guide you through the maze of world cruises.
Each cruise line offers different specials specific to your needs and favorite region of the world.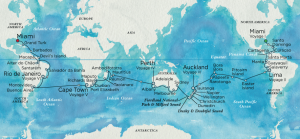 Luxurious world cruise amenities and services can include:
One set price – All services and amenities included
First class airfare to and from the guests home city
Luxurious transportation – Premium car service picking up guests at their home taking them to the airport and driving them home at the end of their international voyage
Guests are pampered with luggage pickup at their home and sent to their ship where it waits for them when they arrive – No "schlepping luggage" for these guests seeking adventure
Fine wines, premium spirits and champagne flow throughout your journey
Gratuities for the entire voyage is included, for example; butler, stewardess, dining and bar staff
Laundry is included
No charge for on board medical services
Around the world internet will be provided
Bottled water and soft drinks
Unlimited cappuccinos, espressos and lattes
Spa Credits are offered at various amounts.
Fitness classes including Pilates, yoga and spinning
There are different time durations and places that make up a "around the world" voyage.  Booking a world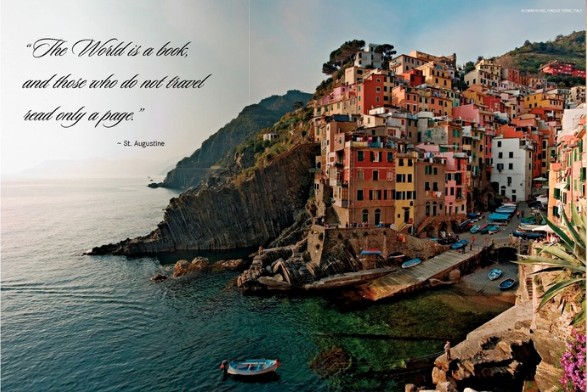 cruise requires the proper planning.  As a long term guest you will be on the same ship for an extended number of months becoming your new home.
As the words of this image illustrate "The world is a book and those who do not travel read only one page." ~ Augustine of Hippo
It is important to make the right choice with the number of options available booking a world cruise.  Make your next world cruise adventure a new story in your life.
The biggest adventure you can take is to live the life of your dreams ~ Oprah Winfrey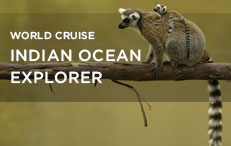 A world cruise of global discovery and circumnavigation remains one of the world's greatest travel experiences. It's a lifestyle that opens your eyes from anything to vibrant city life of many cultures to exploring remote villages around the world while providing many luxuries.
World cruises offer incredible adventures creating unique social atmospheres, ability share new experiences with like minded adventurous people, grow friendships and create new ones.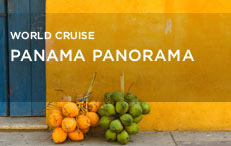 Friendly Cruises, a cruise industry leader and expert knows from past experience you want to enjoy city life, culture and cuisine in your favorite region of the world. It is important to go over your needs to immerse you in an atmosphere which will allow you to relax and feel comfortable in your new home for three to six months.
A world cruise offers exceptional comfort, luxury and style. Begin your story by contacting www.FriendlyCruises.com creating an unforgettable journey lasting a lifetime.
"The journey of a thousand miles begins with a single step." ~ Lao Tzu
Friendly Cruises, an industry cruise leader and expert since 1987 helping you find a world cruise catering to your every need.  Come share your dreams with Lona Lee Thull an Elite Cruise Counsellor Scholar ECCS helps define pleasure "Pleasure means Business and Business can mean Pleasure" – Contact:  480-358-1496

*highest certification in the Cruise-Travel industry*