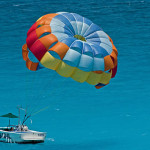 Are you actively looking to book a cruise?  Are activities important in making your decision?  When you visit with your next Elite Cruise Counsellor Scholar (ECCS) you may want to go over the following onboard and port of call activities which are now being offered on various cruise lines.
For active families and couples seeking to enhance their next adventure at sea the following information details the onboard and port of call activities many cruise lines offer.  Cruise lines appeal to all types of passengers, ages, athletic ability as well as gender offering organized programs offering numerous types of activities.  This include onboard and port of call activities for Juniors.
While at sea you can expect to get involved in many of the following activities.  There are many choices to choose from.  The next step is to meet many new people at sea who share a common interest.
The following onboard activities are common among many types of cruise lines.  Below is a brief video introduction of many activities available on one of the most luxurious cruise lines.
Onboard activities:
Yoga
Pool games
Exercise classes
Volleyball
Golf
Tennis
Basketball
History Lectures
Language classes
Playing Cards
Dance Classes
Bridge
Bingo
Art auctions
Cooking
Wine tasting
Cruising into each ports of call you can expect to have a variety of adventurous activities for all ages and interests.  Keep in mind there may be age, health and weight restrictions on these activities depending on the country and activity.
The following ports of call activities bring life to your next adventure.
Port of call activities:
Bicycling
Mountain Biking
Parasailing
Paragliding
Hiking
Sea Kayaking
Scuba diving
Snorkeling
Walking tours
Horseback riding
Sailing
Interesting note:  Some cruise lines even have a bucket list for some marathon runners to run a marathon on every continent
Junior Activities
Cruise lines offer junior activities which can vary depending on the cruise lines and theme of the cruise.
It is common for cruise lines to have a Junior Activities Director where children receive a daily schedule of activities or newsletter.  The cruise lines organize them depending on their age and update them on the adventures throughout their cruise experience. The number of activities can vary depending on the itinerary and number of children on board.
Pool Games / Paddle tennis
Water coloring
Scavenger Hunts
Hide and Seek
Stretch & exercise
Water Polo / Swimming
Dress-up Playtime
Bridge / Galley tours
Cookie Baking / Pizza making
Fashion Shows / Card games
Karaoke / Special Artists' Performances
Mask Parade / Trivia
Movies / Dancing
Mini Olympics / Relay Races
Story Times / Ice cream / Pajama Parties
Water Polo / Swimming
Shuffleboard / Volleyball
Late Night Pool Parties / Teen disco
Trivial Pursuit Teen Karaoke
Twister
Popcorn Parties
Internet & E-mail Services
Gaming & arcade activities
Activities at sea can be a lot of fun and create many lasting memories for you and your family.  It is important to contact an Elite Cruise Counsellor Scholar (ECCS) to go over which cruise line offers the best activities for your needs.
There are a variety of cruise lines which offer specific activities based on certain themes.  Set sail on your next adventure and let the fun begin.
To learn more about cruise line activities contact www.FriendlyCruises.com and schedule a meeting with an Elite Cruise Counsellor Scholar (ECCS).  Contact: 480-358-1496