Discover the lost wine bottle at sea with that note on how to taste a glass of wine with specifics on where you might want to take your next cruise.
Are you aware you can taste wine and visit a vineyard on your next cruising adventure? Go to some of the best vineyards around the world while you taste great wine and eat good food.  An Elite Cruise Counsellor Scholar is here to uncover your needs to sooth your palette with great wine and unique adventures at sea to many vineyards around the world.
The fragrance and aroma of a wine vineyard theme cruise is enough to inspire you to research the following destinations and speak with an Elite Cruise Counsellor Scholar before booking your next vacation.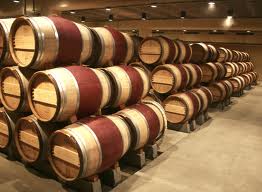 Top world destinations on where book for your next wine theme cruise:
France – Bordeaux, Vineyards, & Chateaux France
Europe – The Rhine River
British Columbia – Okanagan Valley
San Francisco – Sonoma and Napa Valley California
Oregon – Willamette Valley
Chile – The Maipo Valley
Argentina -Mendoza
Uruguay – Pioneering Juanicó winery
Australia – Adelaide & Barossa Valley
South Africa – Cape Town
Spain – Barcelona
Australia – Yarra Valley
Italy – Tuscany
Despite a number of these locations being a good distance from the Ports of Call it is important to know many theme cruises offer transportation to and from the vineyards.  Speaking to a Elite Cruise Counsellor Scholar can help you organize and uncover your needs specifically to a wine theme cruise as well as offer many suggestions on unique palates for food and wine.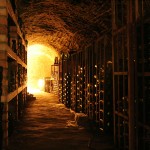 Wine tourism has steadily increased over the last ten years where wineries worldwide now provide elegant tasting rooms with picturesque vineyard views, wine tasting dinners, and even open tours of the vineyards and cellars. A truly unique experience creating lasting memories.
Wine is a colorful element where the taste is as unique as the grape and the earth where it came from. It is a perfect complement to a meal, and a great way to unwind after a day of sightseeing and exploring while you are off the ship.  Imagine the conversations over a good glass of wine while while watching the sun dip below the rolling hills of vineyards in the corner gems of the world.
A few styles and flavors of wine to look forward to when you book your next wine & vineyard theme cruise and interesting images you will most likely see.
Red wine – Made from black grapes ranging from light to dark, dry to sweet
Popular red flavors:
Cabernet Sauvignon – Flavors: Bell pepper, green olive, herb, cassis and black cherry
Shiraz – Flavors: Blackberry, boysenberry, plum, pepper and clove
Merlot – Flavors:  Watermelon, strawberry and cherry
Zinfandel – Flavors: Raspberry, blackberry, black cherry, raisin and  prune
White Wine – A still wine produced from green and sometimes black even grapes
Popular white flavors:
Chardonnay – Flavors: Green apple, citrus, pineapple and papaya
Pinot Blanc – Flavors: Green apple and citrus
Pino Grigio – Flavors: Citrus, fresh pear and melon
Rosé Wine – Still wine from black grapes by removing the skins before they deeply color the wine.  Formed by blending red and white wine together. Both dry and sweet styles of rosé are common
Sparkling Wine – A style of wine making involving a secondary fermentation resulting in bubbles.  Sparkling wine can be red, white or rosé and can range from minerally to rich and sweet
Fortified Wine – A style of wine making involving fortifying wine with spirits. Typically a dessert wine, but many dry-style fortified wines exist such as dry Sherry
There are many other unique flavors of wine.  Here is a brief video including tips on mastering how to taste wine before you book your next wine & vineyard cruise.
To learn more about wine & vineyard theme cruises please contact Lona Lee Thull an Elite Cruise Counsellor Scholar with www.FriendlyCruises.com – Contact:  480-358-1496