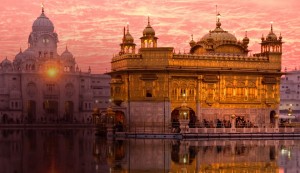 Friendly Cruises Highlights the Mysteries of India.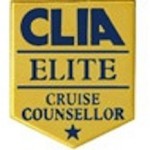 Lona Lee Thull is an Elite Cruise Counsellor Scholar ECCS with Friendly Cruises 480-358-1496.  Friendly Cruises helps define pleasure, "Pleasure means Business and Business can mean Pleasure"
If one were to describe India in a few short words you would see the following adjectives help uncover the mysteries of India while on a Cruise.
 As "Mahatma Gandhi" said, "Be the change that you wish to see in the world."  Come join us and learn more about a 15 day cruise discovering the mysteries of India.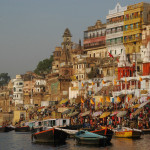 Day 1: Friday, April 28, 2017 Overnight Flight
Day 2: Saturday, April 29, 2017 Delhi, India – Tour Begins
Welcome to Delhi, India's capital city that sports a rich history spanning over 2,000 years.
Day 3: Sunday, April 30, 2017 New Delhi
Ease your way into the local culture as your Tour Manager shares a few key phrases of the native language. Enjoy a sightseeing tour of Old Delhi. Visit Jama Masjid, India's largest mosque. Explore Old Delhi's narrow streets by rickshaw, the traditional mode of transportation. Next you'll tour New Delhi, visiting Qutub Minar, the tallest brick minaret in the world. Then, visit Humayun's tomb – considered a precursor to the Taj Mahal for its Indo-Persian design; it was built by the widow of a great Mughal Emperor. Behold the India Gate war memorial, the Parliament and the palatial Rashtrapati Bhawan – the President's residence. (B, L, D)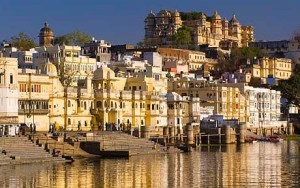 Day 4: Monday, May 1, 2017 Delhi – Udaipur
Fly to Udaipur, your gateway to Rajasthan, where chivalrous tales come to life at forts and palaces. Settle into your hotel, a carefully restored palace perched on a hill and overlooking the lake. (B, D)
Day 5: Tuesday, May 2, 2017 Udaipur
Participate in a relaxing yoga class and learn basic exercises and breathing techniques from a local expert. Visit the exquisite City Palace – its main entrance, Tripolia, was built in 1725. Stop at Sahelion-ki-Bari, the Garden of the Maids of Honor, and learn about the lifestyle of the royal ladies who once strolled through these gardens. This evening, cruise along Lake Pichola and take in views of the Jag Mandir Palace and the City Palace. (B)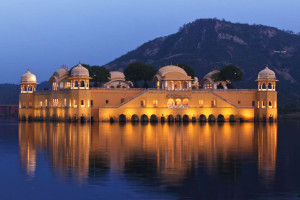 Day 6: Wednesday, May 3, 2017 Udaipur – Jaipur
This morning, depart on a scenic drive through the countryside to the "Pink City" of Jaipur. After having lunch and checking into your hotel, head out for a brief stop at Hawa Mahal, home to a former Maharaja, beholding its façade of 953 windows. Visit the City Palace and find gardens, courtyards, intricate decorative art and carved doorways. Marvel at Jantar Mantar, an astronomical observatory built in 1726 by Sawai Jai Singh. Visit the Amber Fort and Palace Complex in Jaipur that holds the history of a citadel, pulsating with a legendary past of 600 years and 28 kings of the Kachhwaha dynasty, before their capital moved to Jaipur. This musical extravaganza has highlighted the local legends, folklore and a connoisseur of folk music that continues to give Rajasthan its unique identity. The show has been set in a very exotic location, with the giant panoramic view of the Amber Fort and Palace Complex in the front, raising Jaigarh on the left, the hills at the back and the gallery itself in the Kesar Kiyari Complex of Maota Lake. (B, L)
Day 7: Thursday, May 4, 2017 Jaipur
Ride an elephant* to the top of Amber Fort, India's former seat of power. Visit a local school** where the children are part of a mid-day program supported by the efforts of the Collette Foundation.Tap into local customs during lunch as you learn about turban and sari tying. Stroll through a flower market for a glimpse into the art of making garlands used in traditional Indian welcome ceremonies. Enjoy a henna tattoo and bindi demonstration. Tonight, sit down for a home-hosted dinner and observe daily life inside the old city. (B, L, D)
Day 8: Friday, May 5, 2017 Jaipur – Ranthambore
Travel to Ranthambore National Park, learning of Project Tiger's efforts at conservation in the country. A naturalist discusses the wildlife of the country and presents a slideshow. Embark on a game viewing drive by canter (an open air vehicle). Watch for marsh crocodiles, hyenas, sloth bears and even tigers.(B, L, D)
Day 9: Saturday, May 6, 2017 Ranthambore
Rise and shine early for a game viewing drive. Afterwards, enjoy breakfast at your hotel. Visit the Ranthambore School of Art which recruits students from neighboring villages and trains them to be self-sufficient artists. Next, visit Dastkar Ranthambore Project, founded in 1981 by six women united to protect India's traditional artisans. Dive into the local cuisine with an interactive cooking demonstration followed by dinner. (B, L, D)
Day 10: Sunday, May 7, 2017 Ranthambore – Bharatpur – Agra
An early morning train brings you to Bharatpur. Disembark and enjoy brunch before continuing your journey to Agra, a city rich with the splendors of the past. (B, L)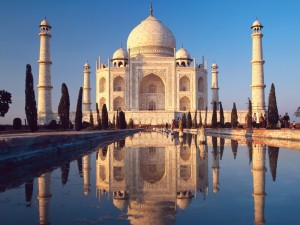 Day 11: Monday, May 8, 2017 Agra
Visit the Taj Mahal at sunrise aboard a tonga – or horse carriage – that takes you to its gates. The Taj Mahal took 22 years and 20,000 men to build. Built in the 17th century by Mughal Emperor Shah Jahan as an expression of his love for his wife Mumtaz Mahal, the Taj Mahal is truly one of the wonders of the world. Immerse yourself in Indian culture tonight when you journey to Kalakriti Cultural Center to see the lively and romantic show Mohabbat-e-Taj. You will be surrounded by the colorful music, song, dance and costumes that India is so famous for. This series of plays walks you through the stories of love surrounding the creation of the Taj Mahal. The love of Mughal Emperor Shah Jahan for his beloved wife Mumtaz Mahal, and daily life of Mughal era artisans who worked for 22 years to create this marvel are depicted in this magical performance. (B)
Day 12: Tuesday, May 9, 2017 Agra – Jhansi – Orchha – Khajuraho
Board your train for Jhansi and continue to Orchha for a relaxing lunch. Arrive in Khajuraho, your home for the evening. (B, L)
Day 13: Wednesday, May 10, 2017 Khajuraho – Varanasi
Visit the Chandel Temple complex and behold some of the finest examples of temple architecture in northern India. Fly to Varanasi, a simplistic and charming city with a universal mystique. Tonight, visit the Ghats – the banks of the river – witnessing the illuminated Ganga Aarti ceremony. (B)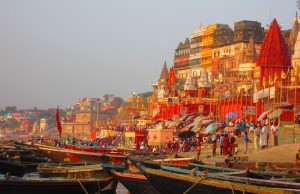 Day 14: Thursday, May 11, 2017 Varanasi
Cruise along the River Ganges past various Ghats where people ritually cleanse themselves of their sins, hoping for salvation. A city tour of Varanasi includes the Benaras Hindu University and Bharat Mata Temple. Continue to Sarnath where Siddarth Gautama, later known as Buddha, gave his first sermon on a quiet grove in the 6th century B.C. A Hindu scholar discusses the philosophy of Hinduism with you. Join your fellow travelers for a farewell dinner this evening. (B, D)
Day 15: Friday, May 12, 2017 Varanasi – Delhi – Tour Ends
Enjoy a morning at leisure before flying back to Delhi. Later, depart on your flight home. (B)
Luxury Cruise Experiences (CLICK HERE) or to schedule a consultation or book a cruise please contact Lona Lee Thullat  480-358-1496.