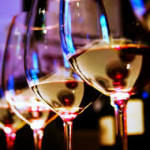 Friendly Cruises third blog series title "Friendly Cruises highlights Sea Dream Yacht Club 2015 Wine Voyages" in boutique ports paired with Intimate culinary experiences
On January 6, 2015 SeaDream Yacht Club announced a number of wine voyages that will be added to the 2015 season.  Friendly Cruises is committed to updating our clients with luxurious yachting adventures to some of the most scenic and vivid yachting ports in the Mediterranean and around the world.
Experience SeaDream Yacht Club – Pure luxury including 112 guests 95 crew creating a  5 Star cuisine
We invite you to learn more about the Wine Voyage where you can elevate your palate by participating in sit-down wine tastings, a Wine Master Class Tasting taught by internationally known wine experts as well as tastings held by top winemakers.  At the Winemaker's Dinner the chef will craft you a special menu to match the wine of the maker who will dine with you onboard.  There will be other casual tastings throughout your sail which will capture the local flavor of many producers and as well as the favorites in the cellar of SeaDream.
"SeaDream's extensive 2015 Wine Voyages are built on the tradition by pairing legendary vineyards with expert instructors and winemakers to develop a truly one-of-a-kind experience on land and sea."
SeaDream Yacht Club – Mediterranean & Wine Voyage Cruises – Step into luxury
SeaDream Wine Voyages cuisine menu showcase local delicacies from these ports of call.  For example: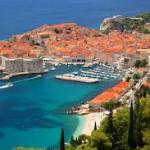 1.  Civitavecchia (Rome) to Dubrovnik, Croatia – Sailing SeaDream I August 8th to 15th from Civitavecchia (Rome) to Dubrovnik where guests will create lasting memories with their meals paired with the incredible wines of Chianti.  In addition, Wine Writer Anthony Rose of the British daily newspaper The Independent and Decanter Magazine, will take guests on a tasting tour of the Italian countryside including super-Tuscans and mini-tastings of wine in Sicily, Puglia and Manduria. You will also experience Wine Land Adventures including a visit to Cantina Benanti, Cantine Marisa Cuomo and Marisa Cuomo in Positano, Italy.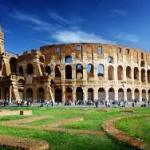 2.  Civitavecchia (Rome) to Malaga, Spain – Sailing the 112-guest mega-yacht from October 23rd to November 1st – This voyage sails from Civitavecchia (Rome) to Malaga, Spain and will be hosted by Guy de Rivoire and international export director of the Bollinger champagne house in Monaco.  Exclusive Wine Land Adventures on this voyage include a visit to the 1500-acre private estate of Château de Berne, Sanary-sur-Mer, the Cavas Recaredo winery in Sant Sardurní d'Anoia hosted by Ton Mata the winery founder's grandson.
For our guests who are wine enthusiasts or would simply like to increase their knowledge of fine wines and cuisine, SeaDream introduces specially designed 2015 wine voyages.
Visit the world's most exclusive wine destinations and experience both informal and formal settings of local varietals as well as SeaDreams Wine Cellar.
SeaDream's 2015 Wine Voyage itineraries & highlights below:
April 18th to May 1st – San  Juan, Puerto Rico to Malaga Spain – 13 Days – SeaDream I
May 1st to May 9th – Malaga, Spain to Monte Carlo, Monaco – 8 Days including boutique ports of Ibiza, Valencia, and Palma de Mallorca (Spain) – SeaDream II
May 16th to May 21st – Monte Carlo, Monaco – Round Trip – 7 Days – SeaDream II
September 12th to September 19th – Dubrovnik, Croatia to Rome (Civitavecchia), Italy – 7 Days – SeaDream II
October 23rd to November 1st – Rome (Civitavecchia), Italy to Malaga, Spain – 9 Days – calling on Porto Ercole, Portofino, Monte Carlo, Sanary-sur-Mer (France) and Valencia – SeaDream I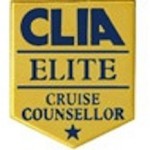 Are you ready for the next step?  We would love to learn more about your cruising and yachting needs.
For more information please contact Lona Lee Thull an Elite Cruise Counsellor Scholar ECCS  480-358-1496  Friendly Cruises helps define pleasure "Pleasure means Business and Business can mean Pleasure"