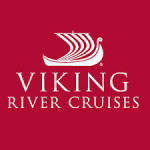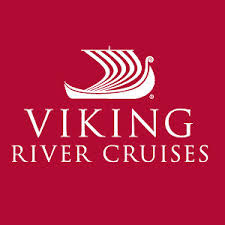 Friendly Cruises highlights Viking River Cruises Grand European Voyage.  The second part of  Friendly Cruises four part educational blog series is on Viking River Cruises with focus and emphasis on the Grand European Tour & Voyage including 15 days, 13 guided  tours and 5 countries.
We invite you to see & experience new things "The real voyage of discovery consists not in seeking new landscapes but in having new eyes." – Marcel Proust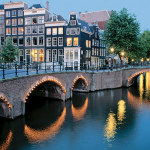 Envision a European adventure of 15 mystical days beside the Danube, Main and Rhine Rivers.  The grand artistry of Holland's tulip fields and Germany's magical castles echoing the tales of history.   This is an epic voyage that allows one to taste wine on the vineyards of Austria's Wachau Valley and see other amazing countries like Holland, Germany, Austria, Slovakia and Hungary all packed into a single adventure.
Friendly Cruises invites you to learn more about Viking Cruises where you will be able to enjoy commanding views of Budapest, learn the ancient art of glassblowing and experience the soothing melodies of Mozart on one single voyage.
The words of Viking River Cruises sink deep into the soul of any luxury traveler.
Feel the majesty
Awaken your senses
Discover new horizons
Marvel at grand expressions
Immerse your spirit
Indulge your dreams
As Viking Cruises says, "There is Our world, your world and the Viking World"
The following itinerary details what you can expect to see on a Viking River Cruises Grand European Voyage over 15 magical days.
Grand European Voyage & Tour – 2015 Amsterdam to Budapest – Cruise Overview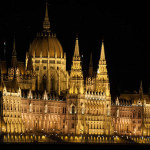 Day 1 – Amsterdam, The Netherlands
Day 2 – Kinderdijk, The Netherlands
Day 3 – Cologne, Germany
Day 4 – Koblenz, Germany & Middle Rhine
Day 5 – Miltenberg, Germany
Day 6 – Würzburg, Germany
Day 7 – Bamberg, Germany
Day 8 – Nuremberg, Germany
Day 9 – Regensburg, Germany
Day 10  – Passau, Germany
Day 11 – Melk & Krems, Austria
Day 12 – Vienna, Austria
Day 13 – Bratislava, Slovakia
Day 14 – Budapest, Hungary
Day 15 – Budapest, Hungary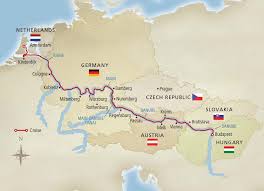 This concludes our second educational blog series related to the Grand European Tour with Viking River Cruises. Travel through Europe in luxury, style and class with Viking River Cruises. We are committed to helping you find the best adventure for your needs.
Friendly Cruises focuses our efforts on working with the best in the industry.
Our next educational blog series will be on yachting specifically related to Seadream Yacht Club, "It's yachting, not cruising – enjoy the difference" followed by the final in the series Sailing with Windstar.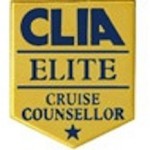 It is important to learn more about your traveling and cruising needs.  We appreciate any feedback and look forward to hearing from you when you are ready to take your next adventure.
For more information please contact Lona Lee Thull an Elite Cruise Counsellor Scholar ECCS  480-358-1496  Friendly Cruises helps define pleasure "Pleasure means Business and Business can mean Pleasure"