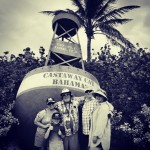 The Smith Family set sail via the Disney Wonder cruise from Port Canaveral in mid-April 2017 on a Disney Wonder cruise thanks to Friendly Cruises.  It was a (4) day cruise visiting Nassau & Castaway Cay that created many magical moments, lifetime memories and joy for our family.
The Disney Wonder cruise experience significantly exceeded our expectations on an infinite number of magical moments.  In fact, we will be looking forward to our next Disney cruise and taking their other ships Disney Magic, Disney Dream and Disney Fantasy.
"All our dreams can come true, if we have the courage to pursue them." ~ Walt Disney
 We lived out our dreams on this family vacation and look forward to sharing many more memories with Disney Cruise Lines.
 More highlights of our experience follow:
Wife overcame fear of water & cruising
Nassau historic district, local shops & artists
Nassau beaches & Local culture including Atlantis
Castaway Cay Tour
Beaches of Castaway Cay
Swimming and snorkeling with the sting rays on Castaway Island
Enjoying the water park on the ship & Castaway Island
Fishing on Castaway Cay – "Grandpa caught tons of fish"
Foodies you will love the food
Magic show by internationally known illusionist "Hector is Magic" from Sevilla España – INCREDIBLE SHOW
Disney Theater & Movies
Oceaneer Youth Club
Themed Dining
Disney Pin Trading with the Captains
A few Smith family lasting memories we thought were worth mentioning.  Our son became inspired by the magic show by the world famous Illusionista "Hector is Magic."  The BEST magic show we have ever seen.  The themed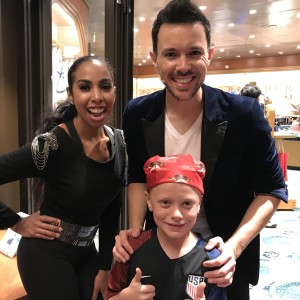 dining was exceptional.  Incredible staff, smiles and the creation of many new wonderful friends.  Truly a magical and creative dining experience.  Grandpa was thrilled to catch a number of difference fish on Castaway Island and grandma enjoyed swimming with the Sting Rays with my wife and I. My wife's comment, "Best vacation we have ever taken".
We found our Disney Cruise experience to be the most exciting vacation as an entire family we have ever taken together.   Plenty of things to keep grandma and grandpa busy while consistently entertaining a (7) old boy with tons of energy.  My wife and I found it to be a very pleasurable experience and found the Oceaneer Youth Club very valuable for Mommy and Daddy time.  We look forward to booking our future cruising adventures with Friendly Cruises.
We are grateful for this experience on the Disney Wonder.  Lona Lee Thull is a legend in the luxury cruise industry and offers a lot of wisdom.  Call Lona Lee Thull today and learn more about creating lasting memories aboard the Disney Magic, Disney Wonder, Disney Dream and the Disney Fantasy.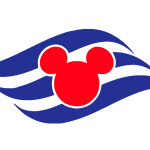 For more information please contact Lona Lee Thull an Elite Cruise Counsellor Scholar ECCS 480-358-1496. Friendly Cruises helps define pleasure, "Pleasure means Business and Business can mean Pleasure"