Lona Lee Thull,  Elite Cruise Counsellor Scholar ECCS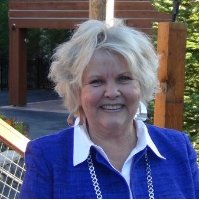 Owner and Founder of Friendly Cruises, Inc
3081 S Sycamore Village Dr
Superstition Mtn  AZ  85118
480-358-1496
LonaLee@FriendlyCruises.com
www.FriendlyCruises.com
www.Facebook.com/FriendlyCruises
www.Twitter.com/FriendlyCruises
So much to choose from and very little time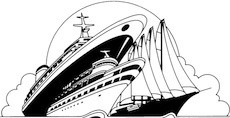 If you are looking to book a cruise Lona Lee Thull at Friendly Cruises is the person to call
Lona Lee Thull has the passion and expertise to help you select the ultimate journey on your next cruise adventure.  In order to experience and feel confident your choice is right, there are many options to consider.
For example:  Do you wish your voyage to be private? elegant? casual? or an epicurean delight? or perhaps you even want your own private butler?  In our fast paced world there is a lot to choose from and little time to decide in our fast paced world.
Lona Lee Thull an industry cruise leader will carefully guide you through this process and save you time while offering you expert advice.   Lona Lee Thull has an Elite Cruise Counsellor Scholar (ECCS) certification the highest level of education the Cruise Line International Association awards and cruise-travel experience since 1987.
She will give you the finest advice and guidance in the industry.  Lona Lee Thull is a cruise industry leader and expert.
Why would you choose Lona Lee Thull as your cruise travel counsellor?
Save Time – Time is valuable – Let Lona Lee Thull, an industry cruise leader save you time and the frustration of choosing between so many cruising options.  Allow her to do the work of planning your next vacation and getting exactly what you want while staying within your budget
Benefit from expertise and travel knowledge – Feel confident with your cruise choices and receive the value of wisdom and knowledge that Lona Lee Thull has to offer
Easy planning and convenience – Come visit her website www.FriendlyCruises.com for more information.  Call or email to begin the process of choosing your voyage and ultimate vacation.  We look forward to learning more about your cruising needs
Don't miss the boat – Whether it be on an ocean liner, a riverboat cruise or a yacht, reserve your voyage by having Lona Lee Thull go over your cruising needs so she can help you sort through all your choices and save you time.  You get on the boat with a smile
Friendly Cruises has a quality reputation and continues to offer meaningful benefits for long-term customers. Lona Lee Thull has a simple motto "Pleasure means Business and Business can mean Pleasure"
Lona Lee Thull's website www.FriendlyCruises.com contains a booking engine where guests may choose from several cruise lines and reserve their own cruise vacation. This option combined with an amazing team of Cruise Counsellors who are ready to assist their guests giving them confidence that they made the right cruise vacation choice.
Lona Lee Thull – Industry Cruise Leader and Elite Cruise Counsellor Scholar ECCS.  She invites you to visit www.FriendlyCruises.com  – call us and let us help you with your cruising needs – Contact:  480-358-1496
*highest certification in the Cruise-Travel industry*