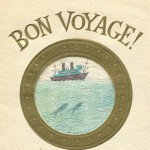 What develops a person into a leader in the travel and cruise industry?   It is both an honor and privilege to interview Lona Lee Thull who has proven herself as a cruise industry leader and expert.  The following is her story.
Growing up and living on a farm in Edgeley, North Dakota, a small farming community provided Lona Lee Thull many leadership skills needed to run a successful cruise travel company.   Lona Lee Thulls's youth experiences were what developed her into the leader she is today.
A few of her childhood accomplishments.
President of her High School Senior Class
Elected by her school piers to be Homecoming Queen
Captain of the girls Volleyball Team
Received the highest North Dakota 4-H Leadership Award
Awarded North Dakota Girls State attendance where Lona Lee Thull learned the process of government leadership
When did travel and adventure become part of Lona Lee Thull's life?
The soul of a traveler was born through the introduction to culture via her family.  

Lona Lee Thull attributes her adventurous spirit to her Grandma and Grandpa Nelson who were the biggest influence on her decision to begin her cruise travel career and become the cruise industry leader she is today.   She was only 16 years old when her Danish grandparents took Lona Lee Thull and her cousin on a two month journey to Europe.
The trip to Europe was the first time Lona Lee Thull took a train, airplane, motor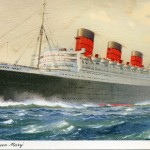 coach tour and set foot on a cruise ship.  She took The Cunard lines two ships; Queen Mary I and the Queen Elizabeth I.
The trip was a nine country European tour visiting the Netherlands, Belgium, Switzerland, France, Italy, Luxembourg, Germany, Austria, and allowed her to spend a month with her relatives in Denmark. This was Lona Lee Thull's first time traveling outside of the United States leaving a distinguished imprint on her life.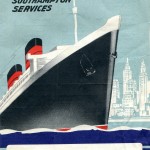 To this very day, Lona Lee Thull travels to Denmark to visit her Danish relatives and hosts them from time to time in the United States.
Due to her leadership strengths and travel experience the Lions Club in North Dakota chose Lona Lee Thull to be their Lions Club Exchange student to Norway.
Lona Lee Thull sailed on her first coastal voyage by "Hutigruten"  or coastal steamer up the coast of Norway to just south of the Arctic Circle to a small fishing
village called, Bronoysund, Norway.
In Bronoysund, Norway she learned a lot about the life in this tiny Norwegian fishing village from her host family.   While in Norway Lona Lee Thull visited and stayed on the same farm in the Hardanger area where her Norwegian Grandfather was raised decades prior.  Lona Lee Thull still hosts and visits her Norwegian family.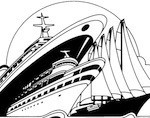 After College she moved to Colorado, Lona Lee Thull became a business school professor and later worked for Frontier Airlines.   Traveling and flying with Frontier Airlines added to her travel experience and gave her the passion to start her own agency related to travel.  She founded Friendly Cruises, Inc. in 1987 as a cruise travel agency.
Her time in Colorado gave her more leadership experience and the ability focus on her cruise travel business.
Her tremendous accomplishments below:
President of the National Association of Woman Business Owners-Colorado
President of the Colorado Association of Professional Sales Women
Winner of the Jean Yancey Business Soloist of the Year award
Served on the Colorado State small business Economic Development Council
President of the Parker Chamber of Commerce
Founder and leader of the Colorado Cruise-Only agents
National Association Contract Travel Agents -Arizona Chapter leader
Cruise Line International Association Elite Cruise Counsellor-Scholar Certified
Leadership is a skill which is developed and learned.  Lona Lee Thull understands this and that it doesn't happen overnight.   Lona Lee Thull has enjoyed life's journeys and where she sits today as a cruise industry leader and Elite Cruise Counsellor Scholar ECCS.
She is the leader of Friendly Cruises, Inc. and has become a respected mentor of young travel professionals.  Lona Lee Thull enjoys her personal life with her husband of 48 years, her three children, their spouses and four grand children.
The future belongs to those who believe in the beauty of their dreams. – Eleanor Roosevelt
To schedule a consultation or book a cruise please contact Lona Lee Thull at  480-358-1496 or Cruises@FriendlyCruises.com