Friendly Cruises four part blog series Sponsors Oceania Cruises in Superstition Mountain Arizona.  The following four part educational blog series presented by Friendly Cruises highlights some luxurious cruise adventures around the world.  The first series starting with Oceania Cruises including two voyages, their Asian and Mediterranean destinations.  Followed by Viking River Cruises highlights of their Grand European Voyage, SeaDream Yacht Club – "It's yachting, not cruising, enjoy the difference" and the leader in small ship luxury cruising Windstar Cruises.
The educational series began by Friendly Cruises sponsoring an Oceania Cruise presentation by Susan Mullen, the District Sales Manager of Oceania Cruises.   The presentation will highlight worldwide 2015 and 2016 itineraries and the ships of Oceania Cruises.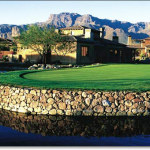 The presentation will be held at the beautiful Superstition Mountain Golf and Country Club Restaurant nestled at the base of the Superstition Mountain at 8000 E Club Village Drive in Superstition Mountain, Arizona.  Reservations to go over your travel plans can be made by calling Friendly Cruises at 480-358-1496.
One of the Friendly Cruises highlighted voyages will be "Pagodas and Palaces" January 8, 2016 .  This will be on board 684 guest capacity ship, Oceania Nautica.  This boutique size ship offers the gracious furnishings, upscale toiletries and every amenity you could imagine right at your fingertips.  Whether you are enjoying luxurious Bulgari amenities or lounging on the heavenly Prestige Tranquility Bed, this is the ultimate haven in which to relax and recharge.
The Oceania ship is comfortable and inviting with gratuitous and unlimited soft drinks and bottled water replenished daily in your refrigerated mini-bar.    Elegant (24) hour Butler service in all suites and is modern with its free wireless internet access in your stateroom and throughout the ship.
Oceania Cruises will highlight two voyages with Asian and Mediterranean destinations.
The first voyage is a 16 day Singapore to Hong Kong voyage of modern blends with ancient legends called "Pagodas and Palaces":


1.  Tee off amidst pristine coconut groves and stunning panoramic views in Ko Samui's first golf course
2.  Keep an eye out for flying fish and dolphins on your boat ride down mangrove-lined Prek Toeuk Sap River in Cambodia's Ream National Park
3.  Head to the legendary Raffles Hotel in Singapore and try one of its exquisite restaurants
4.  Take in the sights and sounds of the city on a nighttime tour of the vibrant Tsim Sha Tsui district in Hong Kong
For more information click on the following PDF: (CLICK HERE)
The second voyage highlighted is the "Italian Impressions" September 14, 2015 from Barcelona to Rome for ten days on the 1250 guest capacity ship, Oceania Marina.
Italian Impressions Voyage highlights: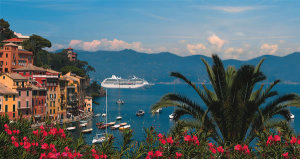 1.  Take a short trip from Marseille to the ancient Roman amphitheater in Arles, which still hosts modern-day events
2.  Wander the pedestrian streets and passageways of Monaco-Ville, a picturesque village situated on a rocky headland near Monte Carlo
3.  Experience the sights and scents of Florence's Boboli Gardens, one of the first examples of the 16th century Italian garden
4.  Admire one of Caravaggio's greatest masterpieces, Deposition from the Cross, in the Vatican Museum in Rome
For more information click on the following PDF: (CLICK HERE)
Oceania Cruises points of distinction makes Oceania the best value in upscale cruising:
The "finest Cuisine at sea
Port-intensive itineraries
Activities
Suites and staterooms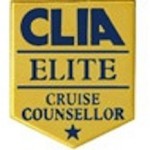 Being mid-sized allows for a certain warmth, intimacy and elegance. The differences are pronounced, especially with regard to the defining points of ambiance, attitude and service.
Friendly Cruises welcomes you to "Cruise Night" with Susan Mullen of Oceania Cruises.  We are proud to be an Elite Cruise Counsellor Scholar ECCS and sponsor this presentation.   For more information contact Friendly Cruises at 480-358-1496.